Falls Angel Fund Portfolio Company Joins Techstars Accelerator
Fargo startup, WalkWise, is the first North Dakota company to be selected for the Techstars Accelerator Program. The program, in partnership with United Healthcare, commenced on September 9 in Minneapolis.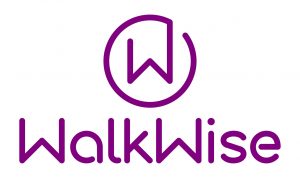 Founded in 2016, WalkWise's simple and discrete technologies help seniors maintain their independence and offer peace of mind to families. Their smart walker attachment functions by tracking activity levels and alerting caregivers and family members in case of potential emergency.  
In 2018, Falls Angel Fund was the first angel fund to invest in WalkWise. 
"We would not be where we are today without their investment and support," WalkWise founder and CEO, Peter Chamberlain (MIT '16) said. "Not just with cash, but with connections and advice as well."
Participation in the Techstars program is a powerful step forward for WalkWise. As one of the world's largest and most distinguished accelerators, the resources, mentorship and networking opportunities afforded to participants are invaluable. 
Graduates of Techstars include companies such as SendGrid, PillPack (recently acquired by Amazon for $1 billion), and ClassPass, among others. Post-graduation, WalkWise will continue to benefit from Techstars' widespread network of both innovative startups and corporations. 
Techstars partners with a variety of major corporate entities, including Target, IBM, and Ford. These partnerships provide exclusive industry expertise through one-on-one mentoring and other business development opportunities. 
"One of Techstar's main value propositions is its network, and they go to great lengths during the program to introduce us to as many helpful individuals as possible," Chamberlain said. "We expect to form some strategic partnerships and learn from industry experts, which will also enable product innovation."
Looking back, Chamberlain appreciates the strategic partnerships WalkWise was able to develop on the regional stage. 
"WalkWise has benefited greatly from a well-organized network of angel funds in South Dakota and from supportive organizations like Emerging Prairie," he said. "These networks helped us reach our first customers, which is crucial for any startup."
Along with Chamberlain, WalkWise's Marketing Manager, Nic Bordwell, and Account Executive, Jordan Risher, are also participating in the program, which runs through December. 
Founded in 2016, WalkWise uses their smart walker attachment to keep people safe and independent, no matter where they call home. Learn more at www.walkwise.com.
Contact:
Nic Bordwell, Media Relations
(218) 839-6466