Nominations open for Hey Sioux Falls 2019 awards
Event honors the trials and triumphs of local entrepreneurs
SIOUX FALLS – An award show and celebration of the entrepreneurial community in Sioux Falls is returning for a second year. Hey Sioux Falls will be held Thursday, November 7 at the historic Orpheum Theater in downtown Sioux Falls.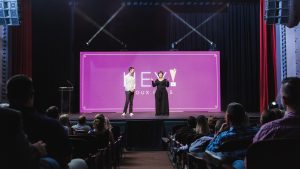 Hey Sioux Falls is an event for anyone that has a vested interest in the Sioux Falls startup community. It celebrates the trials and triumphs of local entrepreneurs. Six local entrepreneurs and businesses will receive awards for building great businesses or pushing the Sioux Falls entrepreneurial community forward.
Nominations are now being accepted for awards in the following categories:
New Startup
Growth Startup
Startup Champion
Small Business
Corporate Innovator
Social Impact
A detailed description of each category and an online nomination form can be found at HeySiouxFalls.com. All nominations must be received by Oct. 17, 2019. A panel of community leaders will then select finalists and a winner in each category.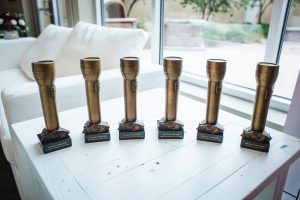 All finalists will be recognized at Hey Sioux Falls on Nov. 7. Hey Sioux Falls is presented by The First National Bank in Sioux Falls. It will feature live entertainment, hors d'oeuvres and conversation during a social hour starting at 5:30 p.m., followed by a program at 7 p.m. Complimentary tickets can be reserved at www.heysiouxfalls.com.
About Hey Sioux Falls
Hey Sioux Falls is a collaboration between the Sioux Falls Area Chamber of Commerce, the Zeal Center for Entrepreneurship and 1 Million Cups. Event organizers include Jennie Doyen and Valerie Wilson of the Sioux Falls Area Chamber of Commerce, Brienne Maner of the Zeal Center for Entrepreneurship, Addie GrahamKramer of The Event Company, John Meyer of Lemonly and Matt Paulson of MarketBeat.
Contact:
Jennie Doyen
Marketing & Communications Director, Sioux Falls Area Chamber of Commerce
[email protected] | (605) 373-2054