Organization Focus: Sioux Falls Business Resource Network
Established in 2010, the Sioux Falls Business Resource Network (SFBRN) is a nonprofit organization dedicated to assisting local businesses in employing people with disabilities.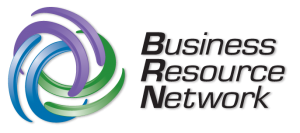 SFBRN's resources are available to businesses completely free of charge.
"It's a well kept secret," said Vicki Kerkvliet, SFBRN's executive director. 
According to Kerkvliet, job seekers with disabilities are an untapped resource for employers. 
"Businesses don't think of them first, and sometimes I think there's a fear or a sense of being uncomfortable around people who are different," she said. "There's still a lot of negative stereotypes, and their skills and abilities are often underestimated."
One of the primary challenges for job seekers with disabilities is the assumption that they are only looking for an entry-level position. Additionally, people with disabilities are often overlooked when it comes to raises and promotions. 
SFBRN's resources for employers aim to de-stigmatize job seekers with disabilities and assist employers in communication and training. When businesses are given the necessary tools for communication, Kerkvliet says employees with disabilities can find great success. 
Promoting that awareness and education for employers is a key part of SFBRN's mission. 
"The sense of community and support that we have here in Sioux Falls also makes it pretty easy to make connections," Kerkvliet said. "It seems to me that if a person knows someone with a disability, maybe a family member or coworker, then they're much more accepting of maybe employing someone with a disability."
What resources does SFBRN offer for employers?
SFBRN's website offers an extensive list of online resources, both local and national, for employers and employees alike. 
These include links to organizations like the Internal Revenue Service, Disability:IN, a nonprofit dedicated to disability inclusion in the workplace, the Society for Human Resource Management, and more locally, DakotAbilities, Goodwill of the Great Plains, and Southeastern Behavioral. 
Beyond these online resources, SFBRN offers a variety of workshops and training sessions, free of charge. 
Businesses can bring Kerkvliet in to lead presentations on people-first language or other effective communication tactics for people with disabilities. 
"It's important to talk to these employees just like you would anyone else," Kerkvliet said. "Ask them about their goals or if they have a desire to move up in the company. Give them mentors, or provide them with the tools they need to be successful."
For many prospective employees with disabilities, fears about a business' accessibility or accommodations can prevent them from even applying for a job. 
It's important for employers to be aware of the Americans with Disabilities Act (ADA) and understand reasonable accommodations that may be requested. It's also useful to note there are a variety of tax incentives for employers who provide work opportunities for people with disabilities.
For instance, if a business needs to make architectural alterations, such as a ramp to make their building accessible, credits and incentives are available to ease the financial burden. 
Often, these accommodations are the only barrier between a business and a successful employee with disabilities. 
"A message I hear a lot from businesses when I do the program is what dedicated employees people with disabilities are," Kerkvliet said. "They've maybe struggled to find employment in the past, and they're often hard-working and responsible, so that's always rewarding."
Programs and Events from SFBRN
One of SFBRN's unique offerings is the Disability Friendly Recognition Program. Kerkvliet maintains a list on SFBRN's website of local businesses who employ at least one person with a disability, and each business is awarded a sticker which it can display at its location. 
The recognition program is also a helpful resource for job seekers with disabilities. Prospective employees can reference the list for local businesses that have a track record of disability friendliness. 
Additionally, Kerkvliet has begun writing Business Spotlight stories on the SFBRN website and within its monthly newsletter, featuring some of the businesses on the list. 
SFBRN hosts several events throughout the year as well. 
On October 16, the annual National Disability Employment Awareness Month Celebration (NDEAM) will be held at the Best Western Ramkota in Sioux Falls. The event runs from 7:30 a.m. until 4:30 p.m. and features sessions from the Rocky Mountain ADA, Penelope Phillips, and Jason Freeman. 
Tickets are $50.00, and interested persons can register here.
On November 13, SFBRN will host its annual Let's Talk About Work event, which brings high school students with disabilities together with employers to discuss interviewing, employment preparation, as well as the individual businesses. Featured employers include Raven, Avera, Sanford, Rudy Navarette's, Esurance, Five Star Call Centers, Apple Tree Children's Center, and the City of Sioux Falls' fleet department.
Additionally, SFBRN is planning a career fair for April 2020. Look for more information on the SFBRN website or Facebook page in the coming months.
Two Things You Can Do This Week:
Sign up for BRN's monthly

newsletter

and like them on

Facebook

to stay up-to-date on the latest trainings and news.

Do you know of a business that is disability-friendly? Nominate them for recognition via

this form

.