Founders retreat offers entrepreneurs a chance to reflect, engage
The Fargo-based ecosystem organization, Emerging Prairie, will host its annual Founders Only Retreat next month from November 6-8.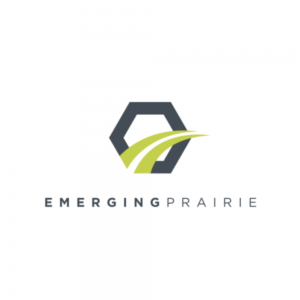 Similar to Startup Sioux Falls, Emerging Prairie is an organization committed to connecting and celebrating its city's entrepreneurial ecosystem.
Emerging Prairie co-founder and executive director, Greg Tehven, says the organization's thesis states that entrepreneurs need three things: access to each other, platforms to share their work, and customers. 
"The founders retreat allows us to bring together entrepreneurs to help them spend time together, learn from one another and support their growth," Tehven said. 
The theme for this year's retreat is "Grit. Adventure. Elevation."—a nod to special guest, Arctic explorer, Lonnie Dupre, who will be leading a focused workshop on his book, "Alone at the Top."
"We think about determination and resilience as skills and attitudes that are needed for entrepreneurs to reach their potential," Tehven said. 
Along with Dupre, the following individuals will facilitate small group workshops during the retreat, as an opportunity to offer specialized advice and insight from experienced founders.
Greg Tehven, Co-Founder of

Emerging Prairie
Kodee Furst, Co-Founder of Annie Capital
Mike Derheim, Co-Founder of The Nerdery
Lisa Vogt, Founder of Ever Better
Jay Schuler, Founder of Giant Seeds
Garrett Moon, Founder of Coschedule
Maria Burns Ortiz, Founder of 7 Generation Games
"These are either past attendees or collaborators in the ecosystem, and they represent the values we believe in, which are generosity as a strategy, active participation in community and the desire to build companies that matter," Tehven said. 
The retreat will host around thirty founders at Maplelag Resort from Wednesday, November 6 to Friday, November 8. The registration cost is $600.00, which includes lodging, meals and snacks on top of the relaxing environment and inspiring program.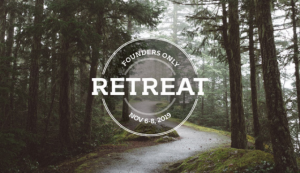 According to Tehven, it's a unique opportunity for founders to be with like-minded people who understand the ups and downs of entrepreneurship. 
"Anybody that's gone through the journey of starting their own company, at times, especially in the Midwest, we have to spend time telling people what we do and why we do it, explaining ourselves," Tehven said. "This is an opportunity for founders to be with people who understand what it's like to take a risk, to have a variety of hats, and to come together with people like them and have a shared experience."
For those who haven't attended a previous Founders Only Retreat, Tehven says to expect an opportunity to meet new people, take a pause from day-to-day life, and enjoy the beauty of western Minnesota in the fall. 
Spots are going fast for the 2019 Founders Retreat. Secure yours today by registering here. If cost is an issue, there are a limited amount of partial and full scholarships available for this year's retreat. Interested persons can apply here.