Think3D kicks off 12-week Leaders of Tomorrow program
On Monday, September 30, the Leaders of Tomorrow program, powered by Think3D Solutions, held its first session on the campus of Southeast Technical Institute.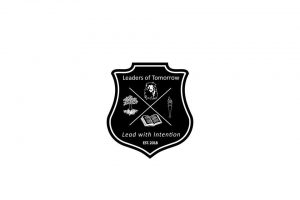 The program, which teaches valuable skills to emerging young leaders, consists of 12 two-hour sessions followed by the opportunity to continue the relationship with a six-month mentorship. 
Think3D co-founder, Vaney Hariri, says the program was born out of the idea that improving leadership is the best thing any individual or organization can do for a community. 
"We wanted to be active as a company, and we didn't want to wait until we had 'made it' to invest back in the community," Hariri said. 
Think3D developed their 2025 Plan which lays out specific goals for growth within the Sioux Falls community by the year 2025. A primary component of the plan was a leadership program for the community. 
"Everything that affects our lives, from government to business, is determined by leadership, and we just felt that leadership could be better," Hariri said. 
Hariri says by 2025, the majority of leadership roles will have shifted to millennials. 
"As boomers leave not just the workplace but all their positions of power, that wealth, that responsibility, and that influence is all going to transition," Hariri said. "What are we doing to prepare those people? What are we doing to make sure they have the leadership skills that will prevent them from making mistakes that were made previously?" 
The program's first iteration took place in 2018, and it was funded by the Sioux Falls Area Community Foundation. Hariri says their goal after the pilot year was to seek larger endowments to fund the program for a minimum of 5-10 years. 
"We want to service the entire community, in particular engaging with shelter populations, those transitioning from incarceration, veterans, youth, and young professionals," Hariri said. "The goal is for those folks to come back and help run the program, so that eventually it's completely run by graduates. That way, not only do they help teach and mentor each other, but it creates a network of people who have relationships with each other."
What does the program teach?
Think3D Solutions consults organizations on the development of workplace culture and quality leadership, but Hariri says most of their clients are executives, CEOs, or directors. 

"Those people are normally the only ones who get this type of training, but in order for this to be successful, everybody needs to be taught leadership," Hariri said. "We need to democratize these skills, especially in the nonprofit space. We naturally tend to give the least of us the least of us, and they need the most."
On the job, most leaders are provided with what Hariri calls 'hard skills,' like time management, networking, and sales. 
"They're more managers than they are leaders. They aren't necessarily given the intrinsic skills that inspire people, that make people want to follow you, and that build people up," Hariri said. 
The Leaders of Tomorrow program focuses on those more intrinsic skills, such as communication, tone, body language, exposure, and giving and receiving feedback. The program also discusses the importance of self-awareness and self-motivation. 
"The skills that we're really teaching are not just leadership, it's the ability to lead without power, and that starts with the ability to lead the self," Hariri said. 
Participants should be thinkers, says Hariri. They are people who seek to make an impact, but don't necessarily know how or where to begin.
"We want to give them the skills to be able to make that impact so when they do get the opportunity, the likelihood of success is exponentially higher," Hariri said. "People take for granted how much young people want to be taught."
This year's class is made up of 24 participants, encompassing a diverse range of backgrounds and professional roles. 
Program participants are listed below:
Migdad Mustafa

Kyleen Walther

Sadie Swier

Brett Feterl

Zach Van Harris Jr.

Carl Allen

Jamal Wurtz

Sul Dibba

Annie Wold

Dakotah Jordan

Megan Jansick

JJ Johnson

Nichelle Lund

Tommy Tran

Francisco Javier Alvarez-Evangelista

Antoinette Jensen

Taylor Wingert

Desiree Wolfe

Karin Borgmann

Erick Phommaracksa

Abby Phillips

Tim Kitzmann

Chris Dickerson

Janelle Wilson
For more information on the specific leadership goals outlined in the 2025 plan, visit Think3D's website.
Check out this video recap of the 2018 Leaders of Tomorrow program to hear from previous graduates about their experience.