About Startup Sioux Falls
Startup Sioux Falls (www.siouxfalls.eco) is a community organization that connects small business owners and startup founders to one another and to the startup ecosystem in the Sioux Falls, South Dakota metro. Our mission is to create a movement of small business owners and startup founders working to create and grow businesses for the betterment of themselves, their families, and their communities.
You can use the Startup Sioux Falls website as a one-stop-shop to learn about resources available to entrepreneurs, to find education and networking events relevant to business owners and to read the latest news about startups in Sioux Falls and the startup ecosystem in Sioux Falls.
The online community of startup founders in the Sioux Falls area is the Startup Sioux Falls Facebook group. It has more than 6,000 members and is used by participants to get feedback about business ideas, to discuss business strategy and to find employees and business partners.
Startup Sioux Falls is home to Joshua Sopko's Sioux Falls Startup Stories podcast and Clint Brown's Startup Sioux Falls Live podcast, Both Joshua and Clint interview local entrepreneurs about their stories, their businesses and what challenges they've faced in their entrepreneurial journeys.
Several in-person events are put on by Startup Sioux Falls each year, including startup socials, pitch events, educational training events on a variety of topics. Startup Sioux Falls Cohosts the annual Innovation Expo event, which brings together entrepreneurs, innovators, angel investors, venture capitalists, and the many others who are involved in developing startup companies.
Startup Sioux Falls and the Startup Sioux Falls online community was created by Matt Paulson, in collaboration with MarketBeat, the Zeal Center for Entrepreneurship, the Sioux Falls Chamber of Commerce and the Sioux Falls Development Foundation.
If you have questions about Startup Sioux Falls, please contact Matt Paulson via email at matt [at] mattpaulson [dot] com.
The Startup Sioux Falls Team
Matt Paulson
Founder
Becky Squyer
Content Specialist
Josh Sopko
Podcast Host
Andrea Van Essen
Freelance Writer
Maureen Ohm
Events Manager
Clinton Brown
Podcast Host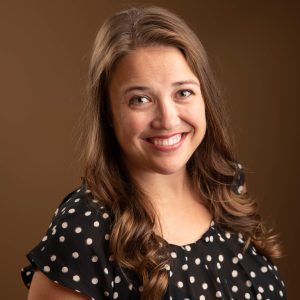 Miranda Ochocki
Event Photographer
Our Sponsors
These organizations financially contribute to the ongoing work of Startup Sioux Falls.
Get Our Newsletter
Enter your email address below to receive our weekly newsletter that contains the latest startup news and upcoming events.