Venture Capital Resources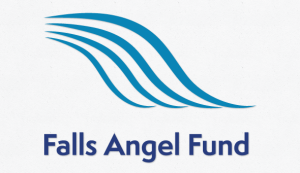 Falls Angel Fund is a Sioux Falls-based community angel investment fund that invests in early-stage, high-growth companies in South Dakota and surrounding states. Learn more about Falls Angel Fund at www.sdei.org or read our article.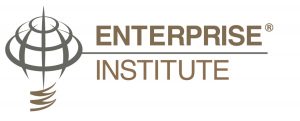 The Enterprise Institute operates a network of community-based angel investment funds in South Dakota. This network includes Falls Angel Fund (Sioux Falls), Black Hills Regional Angel Fund (Rapid City), Hub City Capital (Aberdeen), Park Capital Fund 1 (Brookings) and Kampeska Capital (Watertown). Learn more at www.sdei.org or read our article.
Bluestem Capital is a mid-west private equity company based in Sioux Falls, SD. The officers of Bluestem have over 85 years of collective business and private equity experience. Learn more about Bluestem at www.bluestemcapital.com or read our article.
South Dakota Equity Partners is a public-private partnership that aims to invest up to $30 million into early and growth-stage companies in South Dakota. The partnership aims to invest in a variety of projects, primarily research commercialization and knowledge-based companies. You can learn more by reading our article or by contacting Blaine Crissman at [email protected]
Cresten Capital Holdings is a venture capital firm based out of Sioux Falls led by Kevin Tupy. Partnering with talented entrepreneurs and executive teams, Cresten takes a hands-on approach to unlock underlying value, enhance profitability, and scale businesses. Learn more at CrescentPE.com or read our article.
Dakota Business Finance is a SBA 504 lending program to finance land, buildings, and long-term equipment. Learn more at dakotabusinessfinance.com or read our article.
Bird Dog Equity Partners holds true to a disciplined investment philosophy that is focused on the people behind the investment. Their funds are characterized by a relatively small number of diligently-selected investments that meet all of our long-established criteria. Learn more at
BirdDogEquity.com
or
read our article
.
McGowan Capital provides select investors with exceptional private equity and income opportunities and to bring creative financing solutions to business owners. They invest in promising companies with strong management and solid business models. Learn more at
McGowanCapitalGroup.com
.
South Dakota Innovation Partners is an early-stage venture capital firm is focused on science and technology-based business ventures, providing qualified partners with seed capital and world-class business development, and providing a return on investment to each of our partners. Learn more at southdakotainnovation.com or read our article.
Great North Labs is an early-stage venture fund for the upper Midwest that is actively looking to do make venture investments in South Dakota companies. They apply capital, operating experience, relationships, and market intelligence to cultivate the next generation of leading tech companies across the upper Midwest. Learn more or read our article.
The South Dakota Development Corporation was formed in 1983 to help South Dakota businesses access loans from the SBA 504 loan program. Through the program, business owners can borrow between $100,000 to $5.5 million with 10, 20 or 25 year repayment periods if eligible. Learn more at thinksddc.com or read our article.

Falls Fintech is a custom, 10-week program designed to accelerate market readiness for early-stage financial technology startups.  Learn more at fallsfintech.com or read our article.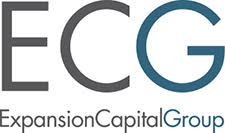 Expansion Capital Group is a revenue-based lender that offers short-term financing to small businesses and growing companies. Learn more at ecg.com or read our article.