Organization Focus: Falls Angel Fund
Back in July 2016, the first iteration of Falls Angel Fund launched after several years of planning, recruitment, and fundraising. Now, in 2019, the second fund is underway and is already inviting pitches.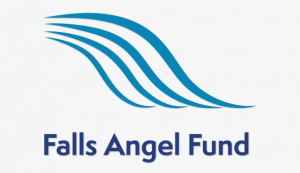 The first fund came to life as a joint effort between the South Dakota Enterprise Institute and local investors, John Henkhaus, Steve Sarbacker, and Matt Paulson.
"We realized there was a shortfall in our area of that level of investing," Henkhaus said. "I have a real heart for Sioux Falls, and when I recognized that this wasn't available for entrepreneurs in the city, it seemed like it could be a real positive."
The Enterprise Institute, which provides legal and financial services for angel funds across the state, was eager to launch a fund in Sioux Falls. Henkhaus, Sarbacker, and Paulson became champions of the cause, collectively recruiting 31 business owners, entrepreneurs, and investors to raise an initial fund of 1.35 million dollars. 
How does Falls Angel Fund operate?
Paulson served as chair of the initial fund, while Henkhaus took the role of vice-chair. They were also joined by Trevor Nash-Keller as their due-diligence chair. 
Over the next three years, the Falls Angel Fund team met bimonthly to hear pitches and distribute funding.
The fund chooses to invest in early-stage companies, based in South Dakota or the surrounding region. They are industry agnostic and look into a company's viability and growth potential when considering an investment. 
Ultimately, however, Henkhaus says investing is about the people running the company.
"Are they in it for the long haul? If something negative comes their way, are they able to make a pivot and keep working hard to make their dream a reality? You're making a bet on the people, so you have to look at that closely," he said. 
Investments have included Montessorium, Hutchinson Car Audio, Nomi Snacks, and WalkWise, to name a few. 
Angel investing is a high-risk, high-reward endeavor, and the investors behind Falls Angel Fund know that some of their companies won't necessarily work out.
"We would like to be profitable, but I also like to think that it's helping Sioux Falls, and I'd give up return for it to benefit the city," Henkhaus said. "If I didn't get all my money back but Sioux Falls had benefited, I'd be pretty happy."
Falls Angel Fund is now a mature fund, meaning it has fully invested all of its capital. Its investors will be repaid as portfolio companies are acquired or IPO over the next several years.
The launch of Falls Angel Fund II
After funding its tenth and final company earlier this year, Falls Angel Fund began planning for its second iteration, Falls Angel Fund II, which launched in September.
Structurally, not much has changed in the second round, other than a few different investors and new board roles, including Henkhaus as chair, Eric Weisser as vice-chair, and Paulson as due-diligence chair. 
Though they've already begun hearing pitches, fundraising for Falls Angel Fund II is still active and will close only when they have made their first investment. Henkhaus estimates the final number to be similar to the first fund, if not slightly higher. Falls Angel Fund II is open to accredited investors only.
Investments start at $50,000, and the process from pitch to funding typically takes two months. Pitches are heard at the bimonthly meetings, and funding decisions are made at the next meeting.  
According to Henkhaus, the group typically funds around half of the pitches it hears. Falls Angel Fund II held its first meeting last month and will gather again in November. 
Two Things You Can Do This Week: 
If you're interested in pitching to Falls Angel Fund II,

email Tim Weelborg

, executive director of the SDEI, for more information.

Interested companies can submit their pitch applications via Gust. The Falls Angel Fund team will review applications and invite selected companies to pitch at an upcoming meeting.