State and Federally-Funded Agencies

The South Dakota Small Business Development Center (SBDC) helps new entrepreneurs realize their dream of business ownership and assists existing businesses in their efforts to remain competitive.  Learn more at sdbusinesshelp.com or read our article.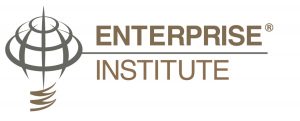 The Enterprise Institute is a private, non-profit corporation that provides customized business development and commercialization services to entrepreneurs, inventors, and start-up companies in South Dakota. Learn more at sdei.org or read our article.
The Governor's Office of Economic Development (GOED) works to retain and expand existing businesses, foster new businesses, facilitate business succession and recruit out-of-state businesses. GOED also administers a variety of financing opportunities available to businesses. Learn more at sdgoed.com.

Sioux Falls SCORE provides free and confidential one-on-one business counseling by phone, email, and in-person in South Dakota. They also conduct workshops for both start-up entrepreneurs and seasoned small business owners. Learn more at southdakota.score.org or read our article.

The U.S. Small Business Administration (SBA) is a United States government agency that provides support to entrepreneurs and small businesses. The SBA connects entrepreneurs with lenders and funding to help them plan, start and grow their business. Learn more at www.sba.gov or read our article.

The South Dakota Manufacturing and Technology Solutions' (SDMTS) mission is to provide solutions which will assist all of South Dakota manufacturers to prosper and grow". They support industry and business in the workplace—whether that's in the office, on the factory floor, at a hospital, in a bank, or on the job site. Learn more at sdmanufacturing.com or read our article.
The Small Business Innovation Research program is a United States Government program, coordinated by the Small Business Administration, intended to help certain small businesses conduct research and development. Learn more at sbir.gov or read our article.